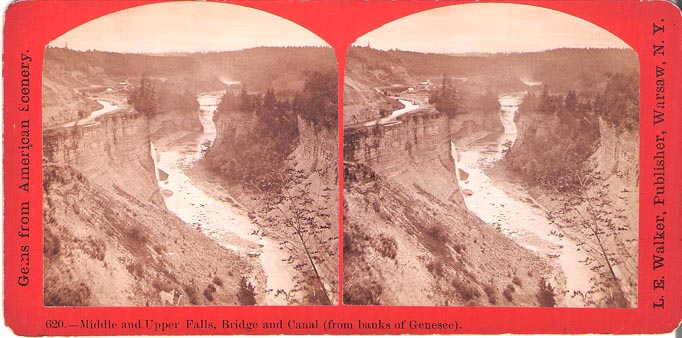 Stereoview
L.E. Walker, Publisher, Warsaw, N.Y.
Gems from American Scenery
"620,-Middle and Upper Falls, Bridge and Canal (from banks of Genesee).
1870's
Inspiration Point has long been a favorite spot for photographers. When Walker took this image in the early 1870's, he captured more than just the Middle and Upper Falls visible in the distance. He also captured a canal boat rounding the bend on the Genesee Valley Canal - a boat that was traveling almost 300 feet ABOVE the Genesee River.
The enlarged image below shows the boat, a couple of canal related structures, and the small wooden aqueduct that carried the canal across the notorious slide area. For more information on the Canal please visit our "Glimpses" and "Pieces of the Past"!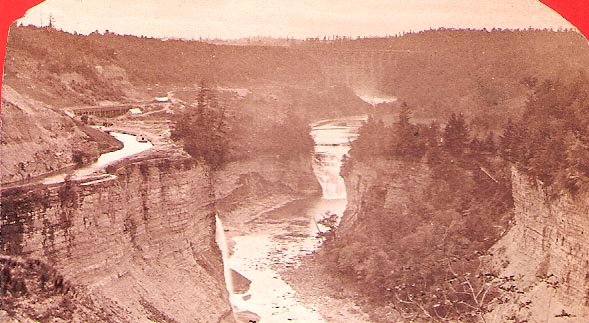 We thank our friend Karen Gibson Strang for sharing this stereoview with us!