Letchworth Park has been important to many area colleges and schools. Over the years many classes have come to explore the human and natural history of the Valley. It has also been the gathering place for reunions, class picnics, and, as shown here, even a "Nottingham Fair".
This material comes from a college scrapbook kept by Mary Capron in the 1927-1930 time period when she was attending Geneseo State Normal School (now the State University of Geneseo).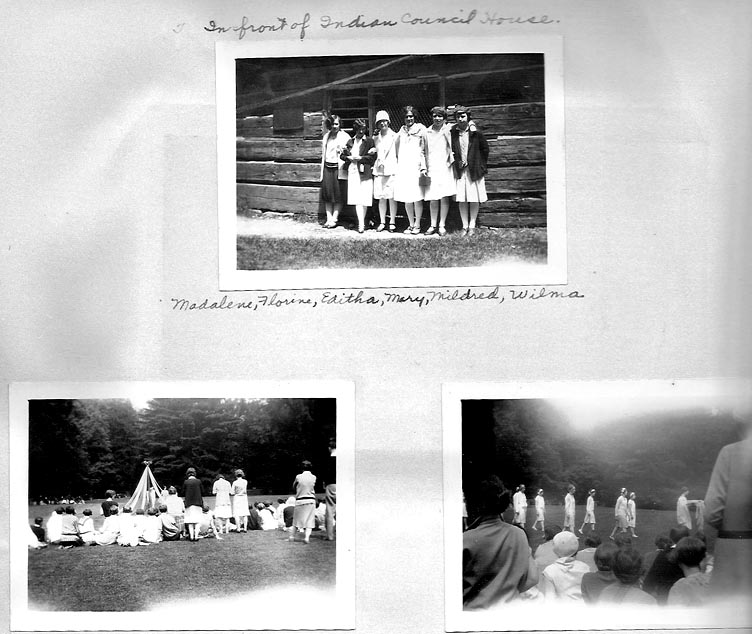 It is likely that the ceremonies shown above were held at the Archery Field near what is now the Castile entrance.