Pieces of the Past
Artifacts, Documents, and Primary Sources
from Letchworth Park History

Although it was never completed, the Portage Tunnel on the Genesee Valley Canal continues to be an important part of the history of the Canal. Below are sketches made by "P Emslie" which were sent to us by Mr. James Stewart. For more information, see our Glimpse of the Genesee Valley Canal.
Engineering Drawings of the Portage Tunnel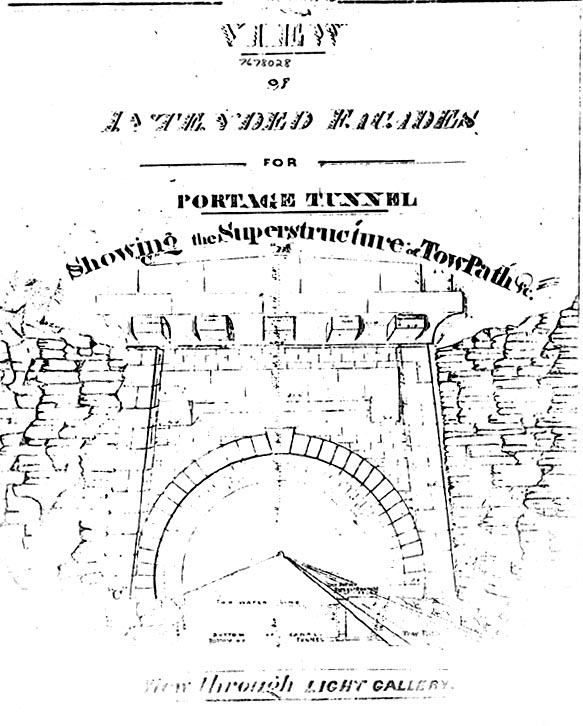 Above: Drawing of proposed entrance to the Tunnel.
Below: Additional details of the entrance area.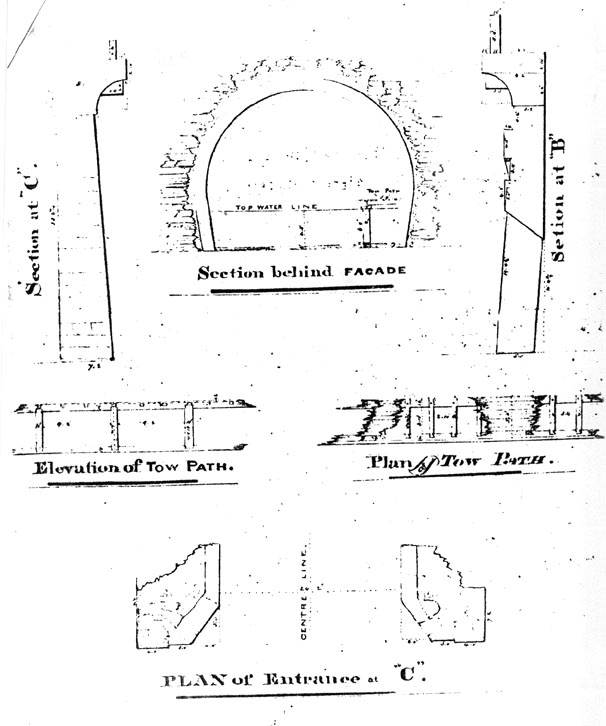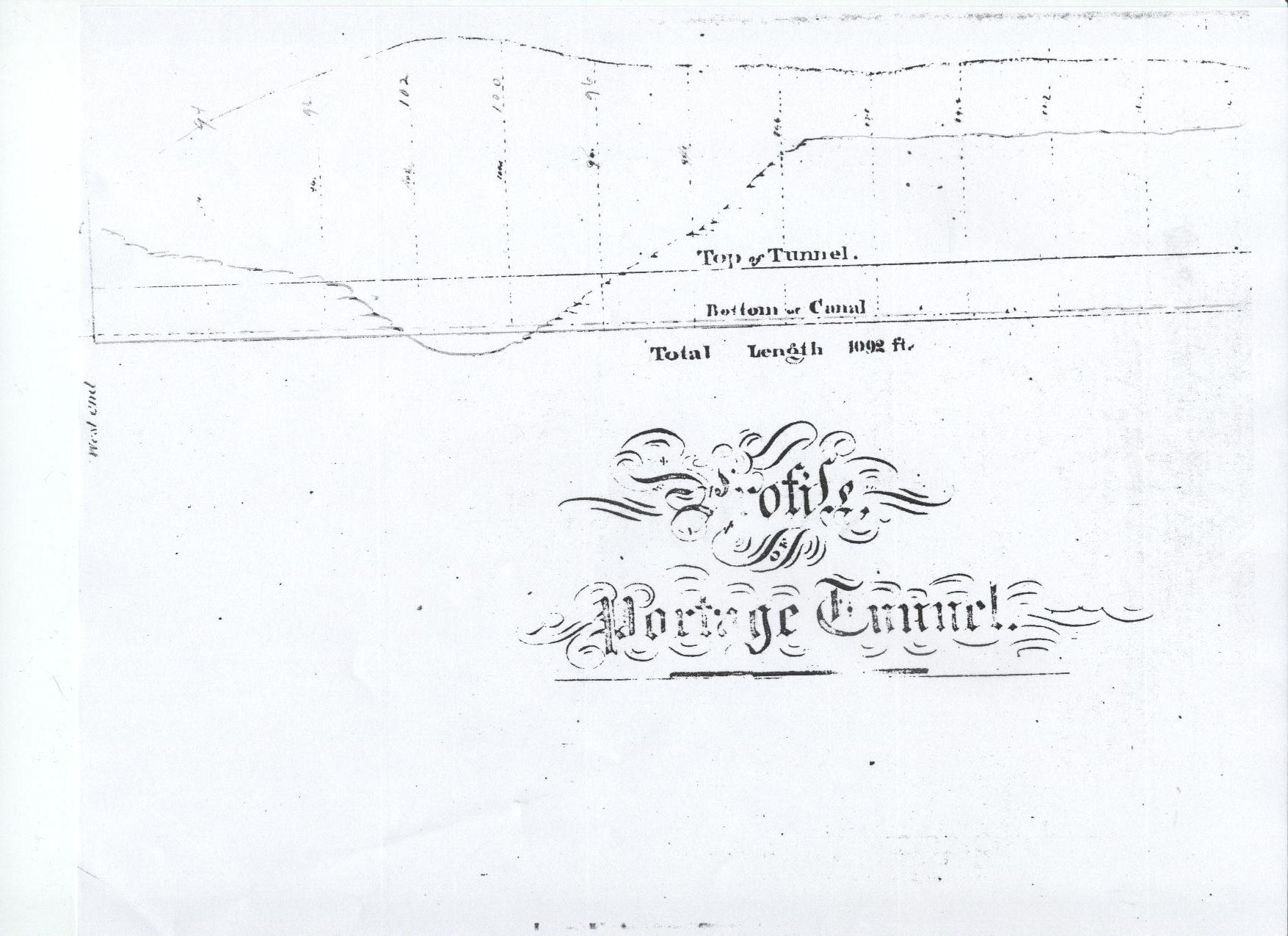 These drawings give the profile of the tunnel and locate the route of the tunnel through the cliff. The lateral access tunnel shown
in yellow and circled is the one that is resulted in the "Bat Cave" The cross shaped structure is Hornby Lodge.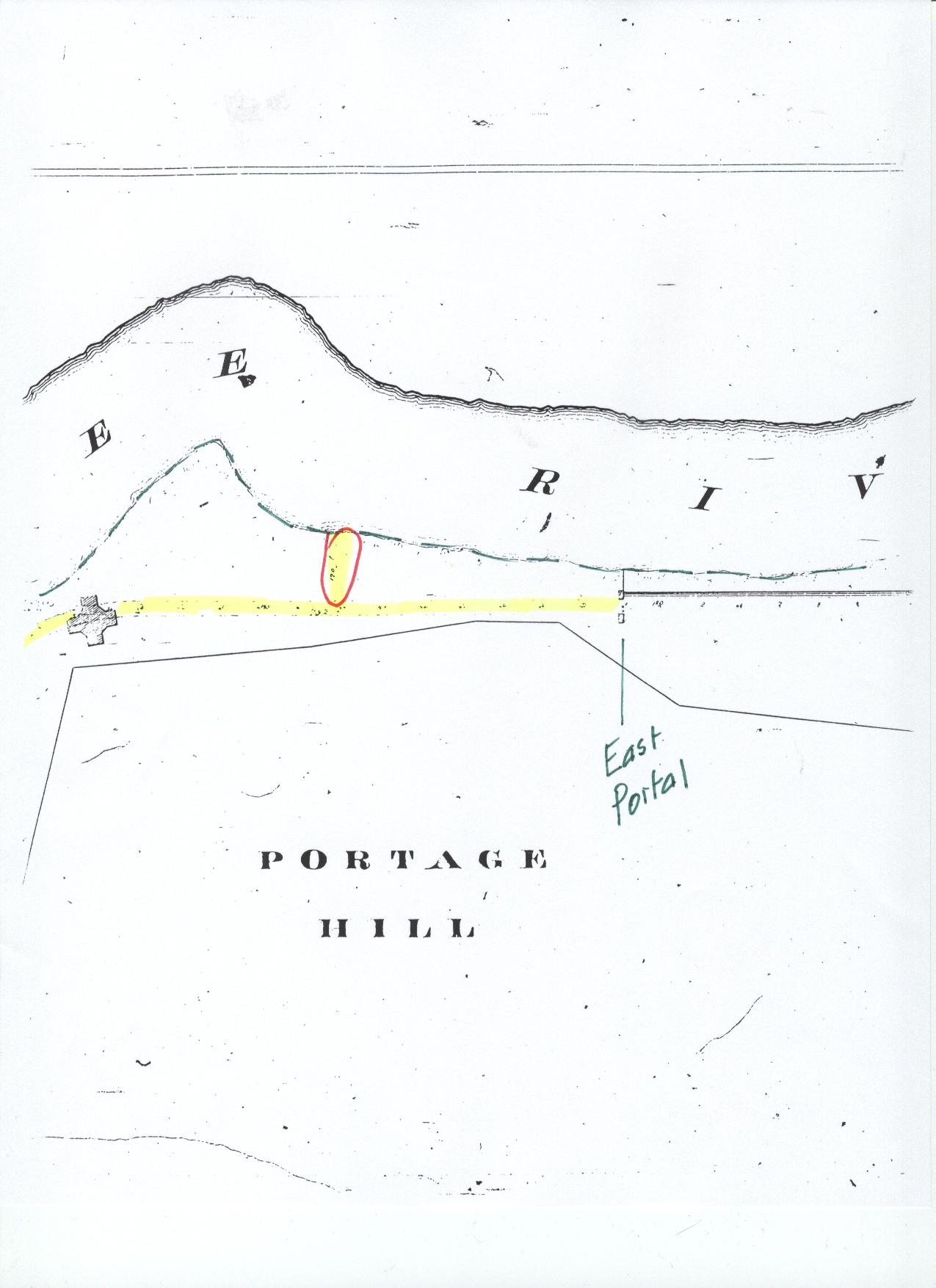 Also see our Glimpse of the Genesee Valley Canal and Hornby Lodge
Return to "Pieces" Index
Return to Table of Contents

All rights reserved by Tom Cook & Tom Breslin